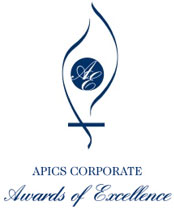 Demand Works provides a complete range of integration, training and software support services so businesses can fully leverage our sales and operations planning software technologies. However, the Smoothie Desktop solution is so easy to  install and configure that many companies are able to become successful with minimal assistance. We employ consultants with outstanding business, operations, forecasting, project management and technical skills. On-site consulting services are available throughout the United States and Canada (inquire if you need assistance outside of N. America).
---
Training
Demand Works customers have free access to excellent documentation and a full library of self-paced tutorials. In addition, to assure complete success, training services are also provided on a fee basis.
Certain forecasting, demand and supply management concepts are complex and can be more finely tuned with assistance from the experts at Demand Works. Over the years, we've worked with hundreds of large and medium-sized companies in a variety of industries, participated in VICS CPFR committees, spoken at countless conferences, and promoted best practices throughout the world. Training services are provided on-site and/or remotely using web meetings.
---
Software Support
Software maintenance and support services are provided 24 hours per day, 7 days per week. Demand Works requires one year of maintenance support with each software sale. We are constantly innovating and developing new functionality and our customers enjoy many of the benefits of this R&D in addition to the provided support and advice.
---
Integration Services
Smoothie was designed to plug in easily with corporate infrastructures. In addition, Demand Work offers pre-built connectors for a growing number of ERP platforms (see ERP Connectors). We also have experience with other ERP systems. As you would expect, our hundreds of customers use many different ERP systms. At Demand Works, we're highly skilled with transforming and moving data around and also happy to guide and assist your company's technical resources regardless of which ERP platform you have chosen.